Guidelines for Ambulatory Blood Pressure Monitoring in Children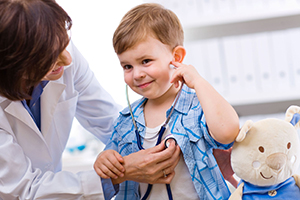 Having covered the recently rising awareness of childhood hypertension, we thought it appropriate to highlight the guidelines of using ambulatory blood pressure monitoring (ABPM) in children. The American Heart Association has published comprehensive recommendations on this topic...
---
...Which can be found here. Additionally, separate commentary by Dr. Bruce Alpert, one of the contributing authors, can be found on the SunTech White Papers section.
In some ways, the guidelines for its use on children is not so different than for adults. However, you should be aware of the following nuances:
Check the monitor's qualification: While clinical validation to the US standard (AAMI) and to the British standard (BHS) are mandatory before a product is allowed on the market, an ABPM specifically needs to be validated for use on children and adolescents. Make sure to inquire with the manufacturer or representative that the ABPM has been tested to and passed the validation with children as subjects.
Use equipment tuned for children: The ABPM should be lightweight, small, quiet, and well-protected when it is worn by the child. More importantly, an appropriately-sized cuff must be used.
Use ABPM software that analyzes children's BP readings according to the previously discussed thresholds based on age, gender, and height.
The AHA statement goes into significantly more detail. However, the three guidelines above are the most important to successfully using ABPM on children in a medical practice.
Interested in getting more SunTech news, product info, as well as
tips, tricks, and insights from BP experts?
Sign up to get fresh content delivered direct to your inbox.