Can Music Improve Data from Stress BP Tests?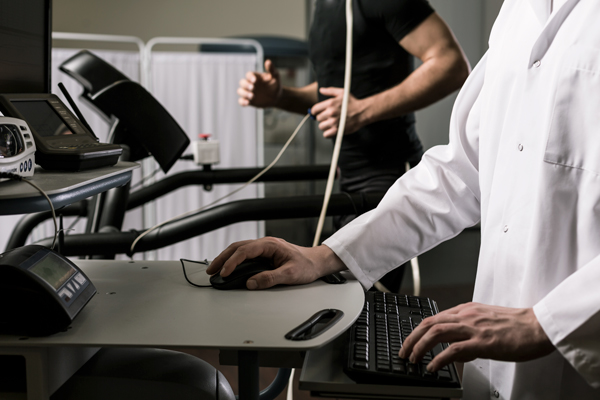 Anyone who has had a stress test knows that stress tests are not easy and can even be painful! The commonly-used Bruce protocol for treadmill exercise tests includes 7 stages of 3 minutes each. The first stage starts at a 10% grade at a speed of 1.7 miles per hour. Each stage increases by 2% and between 5-9 miles per hour. Even though a stress test can last for over 20 minutes, most people don't last longer than seven minutes on the treadmill. However, it is important to keep going as long as possible to collect lots of data and be sure to reach the target heart rate. Each additional minute of a stress test could yield important information about the heart's condition.
Could extending the time someone is able to perform a stress test be as simple as playing music for your patients? One study suggests just this!
A study that was presented at the American College of Cardiology's 67th Annual Scientific Session on March 11 suggests that listening to upbeat music during an otherwise typical stress test can increase stress test time. In this study, patients were given headphones that were randomly determined to either play music or not. The group that was played music in their headphones was able to last 50 seconds longer!
The implications of this study go beyond just stress testing. This study reinforces the idea that playing music during exercise at home can help you exercise longer and stick with a regular exercise routine. Doctors may want to suggest listening to music in addition to recommending exercise.
Get more information here.
Interested in getting more SunTech news, product info, as well as
tips, tricks, and insights from BP experts?
Sign up to get fresh content delivered direct to your inbox.