Ambulatory Blood Pressure Monitoring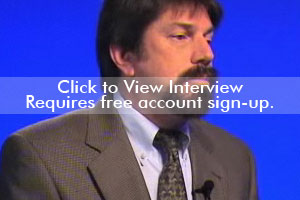 An interview with Dr. William White from the 25th American Society of Hypertension Scientific Meetings
Over the course of the most recent American Society of Hypertension (ASH) Meetings held in New York City May 1 - 4th, outgoing ASH President Henry Black, MD had an opportunity to interview incoming ASH President William White MD. While their discussion covered many topics related to blood pressure monitoring, the focus was on ambulatory blood pressure monitoring (ABPM) and when and how to use it. This interview has been made available for viewing through WebMD's Medscape Cardiology page.
While Medscape requires a login account in order to view the interview, we found the content extremely valuable and worth taking the time to access it. The discussion between Dr. Black and Dr. White offers both the primary care physician and the hypertension specialist insight on specific issues related to ABPM. Of particular interest are the discussions on guiding anti-hypertensive drug therapy, masked hypertension, morning surge and overnight dipping.
Interested in getting more SunTech news, product info, as well as
tips, tricks, and insights from BP experts?
Sign up to get fresh content delivered direct to your inbox.