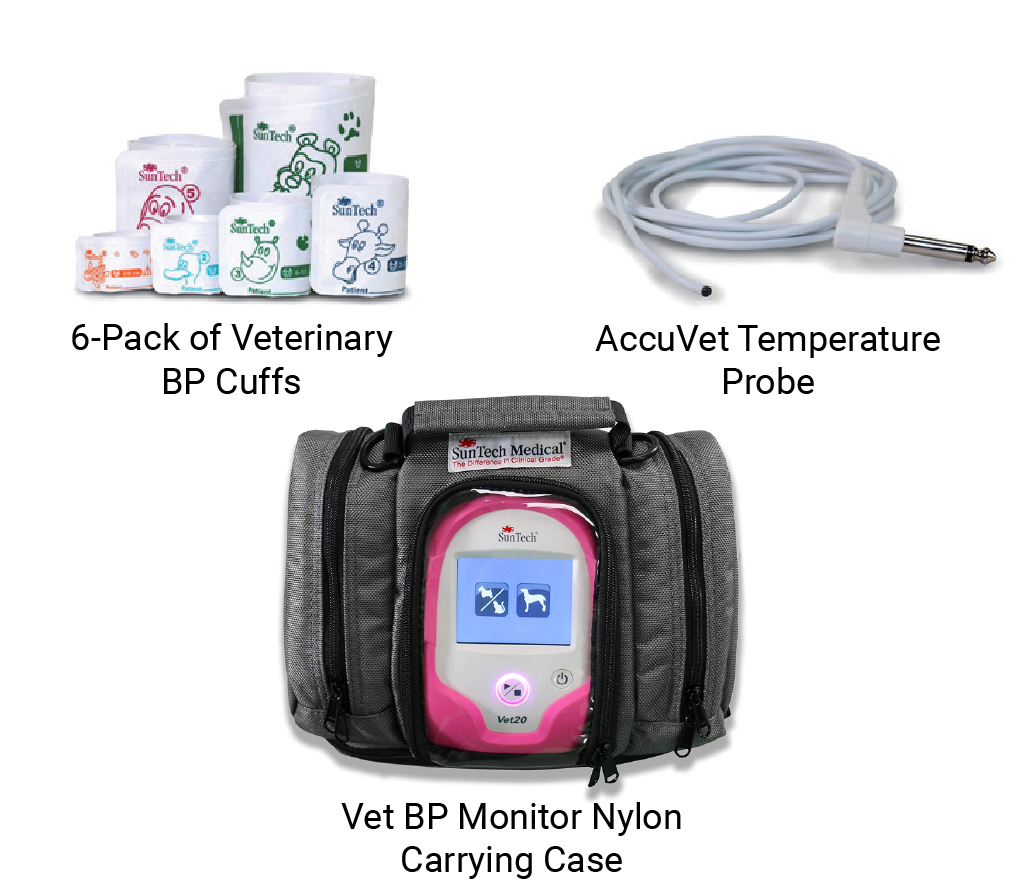 Good news! Our Vet BP Free Item Promotion has now been extended until March 31st, 2021 due to popular demand!
Here's how you can get a pack of 6 cuffs, a monitor carrying case, or an AccuVet temperature probe FREE.
After your purchase of a Vet30, Vet25E, or Vet30E monitor, go to our website to register your device and enter in one of the rebate codes below.