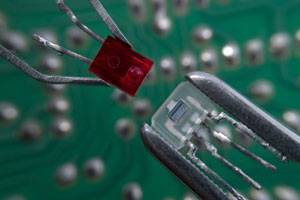 As a medical device manufacturer, we at SunTech Medical have a full appreciation for how laborious the regulatory approval process can be when bringing a product to market. Understanding the rules and requirements can help a medical device manufacturer avoid time-to-market delays and inflated project costs. It is with this unique perspective that we frequently assist our OEM partners with overcoming regulatory hurdles related to automated blood pressure to help them get to market on time while keeping costs to a minimum.
Some manufacturers may not realize that, whether they are adding non-invasive blood pressure (NIBP) to an existing device or as an additional feature to a new device, the device manufacturer is ultimately responsible for providing all the required test data proving safety and efficacy. Test results for standards covering technical alarms, display characteristics and labeling for NIBP must be developed and submitted by the device manufacturer for their specific implementation design.
As an OEM provider, we commonly assist regulatory efforts by providing already available safety and efficacy data, including AAMI-SP10 test reports, (the standard recognized by the FDA for blood pressure measurement devices), for our OEM NIBP technologies and modules. Using our supplied NIBP documentation to support regulatory submissions, medical device manufacturers have been successful in bringing their products to market in dozens of countries world-wide, so always inquire with your partner for this critical documentation or support when considering an OEM vendor.
In a devicelink.com article titled "Device Approval 101" by Robert Andrews and Rosina Robinson, the authors do a nice job of providing a general overview and laying out a step by step process for obtaining regulatory clearance for medical devices. Their strategy to "define, classify, test and submit" is a useful guide for any manufacturer seeking FDA approval for their device.
We invite you to share your comments and your own experiences with seeking regulatory approval for medical devices, especially as they relate to NIBP.
Interested in getting more SunTech news, product info, as well as
tips, tricks, and insights from BP experts?
Sign up to get fresh content delivered direct to your inbox.