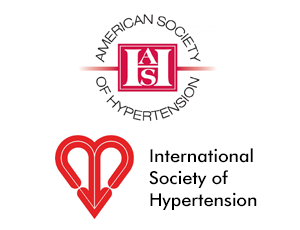 In previous blogs, we have talked about the publication of new guidelines related to the treatment of hypertension such as the ESH/ESC Guidelines for the Management of Arterial Hypertension (available here). At the end of 2013, two additional guidelines were published; one from the Eighth Joint National Committee (JNC 8) and the other as a result of a joint effort by the American Society of Hypertension (ISH).
The Evidence-Based Guideline for the Management of High Blood Pressure in Adults by JNC 8 (available here) is a long-awaited update to its predecessor, JNC 7. The new guidelines in JNC 8 were created by limiting the focus to the answers to 3 questions. These questions related specifically to defining thresholds for initiating treatment, treatment goals and recommended medications for improved outcomes. Additionally, the committee that was tasked with developing these new guidelines considered evidence solely from randomized, controlled trials. Each recommendation was graded based on the strength of the evidence reviewed. This modification to the development process resulted in the following 2 notable changes to previous recommendations:
Treatment goal for BP in patients age 60+
NEW: less than 150/90 mmHg
PREVIOUS: less than 140/90 mmHg
Treatment goal for BP patients with chronic kidney disease and diabetes
NEW: less than 140/90 mmHg
PREVIOUS: less than 130/80 mmHg
Meanwhile, ASH/ISH's Clinical Practice Guidelines for the Management of Hypertension in the Community (available here) examines various published guidelines and research studies, ultimately synthesizing them into a bulleted list of recommendations for treating hypertension. The aim is to provide clinicians with a clear, step-by-step guide to managing a patient's hypertension, regardless of resource availability. Covered in these guidelines are the following:
definition, classification and causes of hypertension
steps for measuring blood pressure
requirements for diagnosing hypertension
patient evaluation
treatment goals
treatment with and without antihypertensive drugs
By explaining the importance of the recommendations offered, the guidelines created by ASH/ISH go beyond simply providing specific BP targets and treatment options. One section of particular importance discusses BP measurement and explains that electronic devices are the preferable method of measuring BP. Why? According to these experts, the results are more highly reproducible and are not influenced by variations in technique or observer bias. Also reinforced is the practice of teaching all staff to measure BP accurately and teach proper technique.
A last note: when you have trouble keeping straight the alphabet soup of societies, committees, and associations issuing guidelines related to hypertension, the JNC 8 publication includes an easily understood table breaking down many of those recommendations in one place for easy comparison.
Interested in getting more SunTech news, product info, as well as
tips, tricks, and insights from BP experts?
Sign up to get fresh content delivered direct to your inbox.