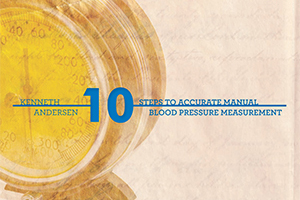 Since our initial blog post '10 steps to Accurate Manual Blood Pressure Measurement', we've had a few readers contact us seeking some more resources related to taking manual blood pressures and hypertension in general. Below are a couple of websites we've found helpful on these topics.
1. An easy to understand demonstration of blood pressure
The European Society of Hypertension (ESH) created a simple guide to everything blood pressure. The animated menu covers everything from the physiology basics to treatment options. It's a great education tool for patients- click the link below to give it a try!
http://www.my-hypertension.org/blood-pressure-simple-guide/index_eng.htm
2. A video tutorial and technique test on blood pressure measurement from the British Hypertension Society (BHS)

The first section of this tutorial is a video of blood pressure measurement.
The remainder of this section allows you to test your accuracy by recording 34 blood pressure values and comparing your results with those obtained by 24 experienced observers. It's a simple and effective way to stay in practice with manual BP measurement
http://www.abdn.ac.uk/medical/bhs/tutorial/tutorial.htm
Interested in getting more SunTech news, product info, as well as
tips, tricks, and insights from BP experts?
Sign up to get fresh content delivered direct to your inbox.