Meaningful Use Incentives Becoming Less Meaningful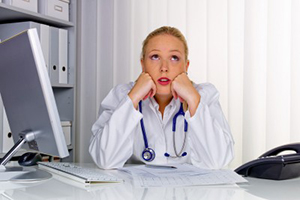 Is it just me, or are healthcare providers becoming increasingly fed up with all of the new, fancy-schmancy healthcare IT 'solutions' that seem to be proliferating faster than ever before? Meaningful Use incentives have been the catalyst for the adoption of electronic medical records at an unprecedented rate, but some clinicians, administrators, and facility managers are beginning to question the value of what they've bought into as they struggle to electronically capture patient information—things like blood pressure, temperature, exam results, and other vitals.
A recent article in American Medical News highlights this phenomenon, and asks some interesting questions. Is it possible that a large chunk of the billions spent recently on healthcare IT and M.U. has actually made healthcare less efficient and more costly? Read up. You be the judge. Let us know what you think!
Interested in getting more SunTech news, product info, as well as
tips, tricks, and insights from BP experts?
Sign up to get fresh content delivered direct to your inbox.