Beat Down Blood Pressure Video Challenge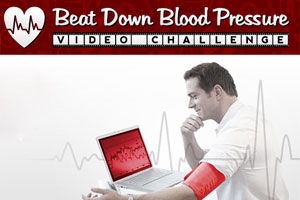 With May being High Blood Pressure Awareness month, The Office of the National Coordinator for Health Information Technology (ONC) in partnership with Million Hearts (an HHS initiative) are holding a video challenge where folks share how they are using technology to help achieve and manage blood pressure control.
Contestants are asked to create short (<2 minutes long), compelling videos that illustrate how they are using health IT or other e-health tools to measure their BP, take their BP medications as prescribed and to maintain a healthy lifestyle that helps keep their blood pressure in control.

For more information, to submit your own video entry or to vote for your favorite, please visit:
http://bloodpressure.challenge.gov/
Interested in getting more SunTech news, product info, as well as
tips, tricks, and insights from BP experts?
Sign up to get fresh content delivered direct to your inbox.