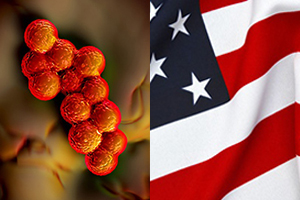 Last week, we blogged on the recent report from the Centers for Disease Control and Prevention (CDC) that noted some pretty serious concerns about our national state of health as it relates to hypertension and its potentially deadly effects.
This week, we want to draw your attention to a press release from the American Society of Hypertension urging the CDC to incorporate ambulatory blood pressure monitoring (ABPM) as a way to apply a more "sensitive and specific tool for assessing blood pressure in its national surveys."1
The press release specifically refers to a recently published editorial in the Journal of the American Society of Hypertension (JASH) where the authors, including William B. White, President of the American Society of Hypertension, point out that ABPM has been recognized as a superior means of recording BP providing valuable information not available with traditional in-office readings.2 You can view the entire editorial Ambulatory Blood Pressure Monitoring should be included in the National Health and Nutritional Examination Survey (NHANES) here.
There is no need to convince the folks here at SunTech Medical of the clinical benefits unique to ABPM. After all, we've been developing ABPM solutions for over 25 years. So when considering the dire picture painted by the recent NHANES report of 36 million people with uncontrolled hypertension resulting in direct costs of $181 billion annually, you would think the CDC would want to apply the best available tools for assessing the current hypertension epidemic in America. We will be sure to report on any reply to the editorial offered by the CDC.
Interested in getting more SunTech news, product info, as well as
tips, tricks, and insights from BP experts?
Sign up to get fresh content delivered direct to your inbox.