Ambulatory Blood Pressure Monitoring Used for "The Dr. Oz Show"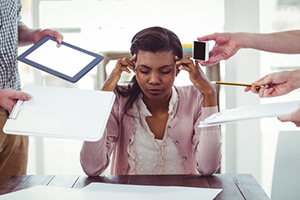 On Tuesday, September 22, The Dr. Oz Show explored how stress is destroying women's bodies and revealed an Ultimate Anti-Stress Checklist. Ambulatory blood pressure monitoring was used to assess how stress affected a busy mom's blood pressure throughout the day. The data produced an overall blood pressure profile which is a key indicator of her overall health. Dr. Oz pointed out a few hypertensive readings during the test, which were directly related to stressful tasks (e.g. her son spilling candy all over the grocery store).
As a manufacturer of an ambulatory blood pressure monitoring product, it was exciting to see a nationally syndicated show televise a blood pressure study of this nature. This was the perfect forum to illustrate the value of using a 24-hour ABP Monitor to acquire a patient's overall blood pressure profile rather than assessing cardiac health on a single office or home blood pressure reading.
To learn more about ABPM, visit http://www.suntechmed.com/bp-devices-and-cuffs/ambulatory-blood-pressure-monitoring.
Please check your local listings for show times or visit www.doctoroz.com for more information.
Interested in getting more SunTech news, product info, as well as
tips, tricks, and insights from BP experts?
Sign up to get fresh content delivered direct to your inbox.