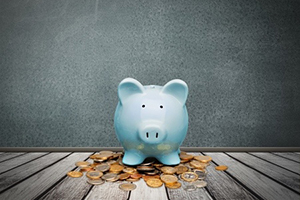 Ambulatory Blood Pressure Monitoring (ABPM) is a commonly-used tool for the identification and treatment of hypertension with a variety of clinical applications including identification of white-coat hypertension, diagnosis of masked hypertension, monitoring the efficacy of anti-hypertensive treatment, and identification of resistant hypertension. One common question from both those preparing to implement ABPM in their practice, and current ABPM users alike, is whether or not it is a reimbursable procedure.
In the U.S., medical insurance reimbursement is an important issue for health care providers as it can determine whether or not providing a particular service is affordable. There is currently reimbursement offered for ABPM through Medicare and various private insurers. Thus, routine use of ABPM can serve as a source of revenue for physicians while also improving the quality of care for patients.
The next question is: how do I get this information? Well, we have made it easy by compiling a 2 page document which includes answers to frequently asked questions, such as:
What codes do I need to know?
How much is reimbursement?
What can I do to ensure claims are not denied?
How long will it take me to pay for my ABP device?
What coverage is provided by private insurance carriers?
Click on the button below so you too can learn how ABPM makes "cents" for your practice.
Get My Free US ABPM Reimbursement Guidelines
Not in the U.S.? I would also like to share that according to the recently released ESH ABPM Position Paper, reimbursement for ABPM is also available in Switzerland, Italy, The Netherlands, Germany, Greece, Canada, and China. Details on reimbursement in these countries should be obtained by contacting local insurance companies/agencies.
Interested in getting more SunTech news, product info, as well as
tips, tricks, and insights from BP experts?
Sign up to get fresh content delivered direct to your inbox.