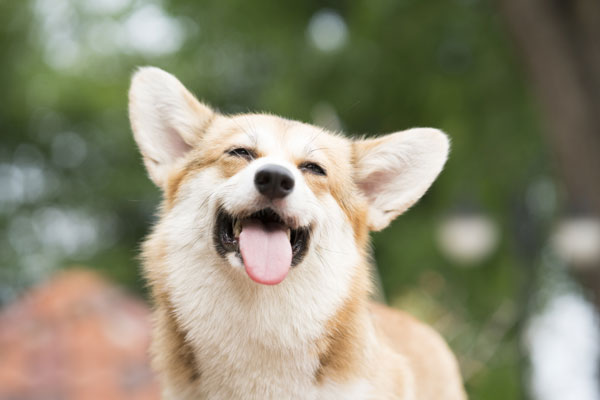 It's that time of year again and international dog day is right around the corner on August 26th!
What better way to spend this dedicated dog day than taking your pup to get their blood pressure checked?
Your blood pressure is checked every time you see the Doctor, but is your dogs blood pressure checked when they see the Veterinarian? It's important to have your dogs blood pressure checked even when they seem perfectly healthy because hypertension in dogs can often go unnoticed until it becomes a much more serious problem. Early detection of hypertension in dogs can help reduce the risk of developing more serious illnesses. There are two types of hypertension; primary and secondary. Primary hypertension refers to hypertension without knowing the underlying cause & secondary hypertension is caused by known disease. Secondary hypertension is the more common type of hypertension in dogs. So when your dogs blood pressure is high, chances are good that there is something else wrong with their health.
Take your dog to the Veterinarian right away if they ever display the following symptoms commonly associated with hypertension:
Blood in the urine
Blindness
Circling
Bleeding from the nose
Seizures
Weakness in the dogs legs or side of the body
The symptoms for hypertension in canines won't always be as obvious as the symptoms listed above so be sure to have their blood pressure checked regularly.
Secondary hypertension in dogs often involves other illnesses which include:
Diabetes
Hyperthyroidism (too much activity of the thyroid gland can be a sign of thyroid cancer)
Chronic kidney disease
The sooner you can spot hypertension in your dog, the quicker you can get them the proper help and treatment they need. Afterall, your dog is more than just a pet, they're part of your family. So on International Dog Day (August 26th), take your pooch to the veterinarian to have their blood pressure checked and then take them out for a treat for being a good dog. Let us know in the comments below if you plan on getting your dogs blood pressure checked!
Find out more at PetHypertension.com
Interested in getting more SunTech news, product info, as well as
tips, tricks, and insights from BP experts?
Sign up to get fresh content delivered direct to your inbox.