New 3rd Edition Standards for NIBP (Part 2)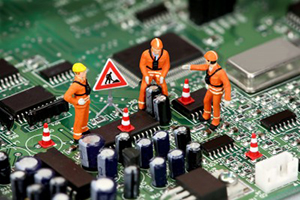 In my last blog post I provided 4 out of 8 new 3rd edition regulatory requirements that impact automated non-invasive blood pressure. These included out of range values, nominal blood pressure ranges, service modes and shock/vibration changes. Here are the final four regulatory requirements that must be addressed if you are designing a product with your own non-invasive blood pressure (NIBP) or with NIBP supplied by an OEM provider.
Self-Measurement Auto Mode

. To address a fairly new BP averaging technique, requirements have been created for this pseudo auto mode where 6 or less measurements occur sequentially and an average of the results is displayed. Contrary to other auto modes, the operator (which can be the patient) must be in attendance during all of the measurements and it's not allowed on neonatal populations.

Clinical Accuracy

. ISO 81060-2 is fast becoming the dominant automated non-invasive clinical standard required by countries around the world. This is the only clinical standard referenced by IEC 80601-2-30. In general, it appears to pull sections from previous NIBP standards (i.e., it's averaged mean error and standard deviation are very similar) but it has enough differences to convince Regulatory bodies in several countries to replace existing NIBP clinical standards.

Connectors

. Locking luer connectors have long been discouraged in blood pressure for the EU going back to the 1990's due to severe risks associated with misconnection. This has been expanded to include all connectors associated with needles, syringes and other medical equipment as identified in ISO 594-1 and ISO 594-2. So, with the adoption of IEC 80601-2-30 in countries outside of the EU including the United States, forget using luer connectors. Further connector requirements are on the horizon as a new standard related to small bore connectors will bring further restrictions which ultimately make your hospital stay a safer one.

User Documentation

. Wow! There are a ton of new warnings, specifications and operator instructions that are now mandatory to be included in your user manual (aka instructions for use) and service manual. Not to mention symbols, package labeling and anything else that can be read. Basically, you need to re-vamp anything with text or graphics on it so plan for it.
Here's my shameless plug. When you select SunTech OEM NIBP modules for use in your future device, we provide all of this along with relevant 3rd edition test reports and we will provide regulatory support for all of the countries in which you want to sell.
If you have any questions about these regulations or the information that I have provided, please leave a comment and I will be happy to help you as best I can. Thanks for reading!
Interested in getting more SunTech news, product info, as well as
tips, tricks, and insights from BP experts?
Sign up to get fresh content delivered direct to your inbox.