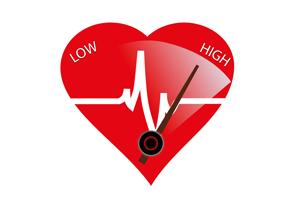 How Low Should Blood Pressure Go?
When it comes to blood pressure guidelines, it's a question cardiologists have puzzled over for years – just how low should blood pressure go? Well, according to articles released by nearly every major news outlet, including The New York Times, US News & World Report, FOX News and NBC News, federal health officials have declared they have "potentially lifesaving information" as a result of a recent major study – one that they are ending a year early because it has already conclusively answered this question.
The answer, according to study experts, is that lower is better – much lower. Reportedly, the study shows that lowering blood pressure more — with a target of 120 instead of 140 — can cut deaths by 25 percent.
The NIH was expected to conclude this study, aptly named – Sprint – in 2017, but considering the results of great importance to public health, the National Heart, Lung and Blood Institute announced them Friday morning (September 11, 2015), stating a formal report with the data would be published within a few months.
But critics warn there may be significant tradeoffs – including potential risks and side effects from drugs as well as dizziness leading to potential falls in older patients.
So, will this new information lead to an official change in recommended BP guidelines? Let us know what you think!
At SunTech Medical, we don't miss a beat – so make sure you don't either! Follow us on Twitter and stay up-to-date about the latest news in hypertension.
Interested in getting more SunTech news, product info, as well as
tips, tricks, and insights from BP experts?
Sign up to get fresh content delivered direct to your inbox.