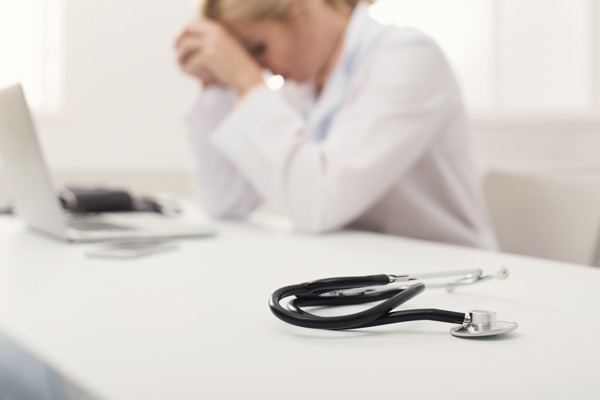 A surprising number of clinicians fail to accurately measure blood pressure according to a recent joint survey of more than 2,000 healthcare professionals conducted by the AMA and the American Heart Association. One of the most striking highlights were only 1 in 10 medical assistants were able to answer all 6 of the best-practice in blood pressure (BP) measurement questions.
---
According to American Medical Association (AMA) president Dr. Patrice, Harris, "Hypertension is a leading risk factor for heart attacks, strokes and preventable death in the U.S. Inaccurate blood pressure readings can lead to diagnosis errors, which means getting an accurate reading is vital to treating the condition."
A recent study published in the journal Hypertension found an increase in high blood pressure (hypertension) cases during pregnancy. By reviewing CDC data on >151 million women between 1970 and 2010, the researchers found a 6% yearly increase in hypertension. The implications being complications for the mother, such as preeclampsia, or an increased risk of preterm birth.
Although the need for accurate BP measurement is clear, the joint survey showed the gap in BP knowledge that many healthcare professionals have. The most frequently missed best-practice question was about proper cuff-wrap-inflation, followed by proper brachial artery cuff position. Both factors are critical to getting an accurate BP reading. Even though the healthcare professionals surveyed were aware of the opportunities for error in BP measurement, BP refresher training is reported to be infrequently held.
The same AMA-AHA survey suggested that healthcare professionals believe up to 41% of BP measurements taken across all medical practices are less than 100% accurate. Although the overall error rate was acknowledged, most respondents felt that their practice was better than the norm.
To ensure an accurate reading, consider these 10 factors that can affect blood pressure readings and advice from our Clinical Manager:
If you have a wound, do not apply a BP cuff over, as this can cause further injury.
If you have had a single mastectomy, do not apply a BP cuff to the arm on that side. In the case of double mastectomy, use the side of the least dominate arm.
Too frequent BP measurements can cause injury due to blood flow interference.
Additional Resources:
To learn more about the basics of BP, see this TedEd on How blood pressure works by Wilfred Manzano.
Want to try your hand at taking a BP reading? Check out this BP simulation.
Sources:
https://www.ama-assn.org/press-center/press-releases/new-research-shows-need-re-training-blood-pressure-measurement
https://www.modernhealthcare.com/safety-quality/ama-aha-look-retrain-physicians-measure-blood-pressure
https://www.washingtonpost.com/health/a-growing-problem-pregnancy-vs-high-blood-pressure/2019/11/08/0ff37238-fb52-11e9-ac8c-8eced29ca6ef_story.html
Interested in getting more SunTech news, product info, as well as
tips, tricks, and insights from BP experts?
Sign up to get fresh content delivered direct to your inbox.