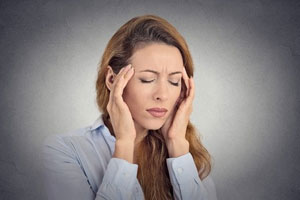 Since Blog @ SunTech launched in July 2009, there has been a great amount of knowledge shared about blood pressure and blood pressure technologies.
We have covered the importance of accurate blood pressure, ambulatory blood pressure, and even discussed selecting the correct size blood pressure cuff. All the topics we've covered are important, but in many cases, people with high blood pressure are unaware that they have an issue they need to accurately manage.
Earlier this month, Mehul Banker posted an article titled "9 Common Signs and Symptoms of High Blood Pressure."
The article helps to provide a good guideline of critical signs to monitor.
9 Common Signs and Symptoms of High Blood Pressure
1. Breathlessness
2. Headache
3. Bleeding from the nose
4. Fatigue and Sleepiness
5. Confusion
6. Tinnitus or ringing in the ears
7. Vomiting
8. Profuse sweating
9. Blurred vision
These are by no means all-inclusive, but serve as a useful guide. Please note that not exhibiting these symptoms does not necessarily mean you do not have high blood pressure. If you have any concerns about your blood pressure, please check with your physician.
Interested in getting more SunTech news, product info, as well as
tips, tricks, and insights from BP experts?
Sign up to get fresh content delivered direct to your inbox.