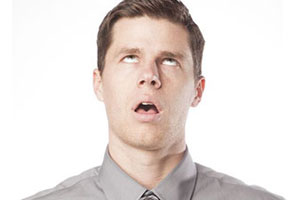 Have you ever read the instructions for use for a product that you purchased? Let's be honest, a majority of us simply do not take the time to read the instructions that come with a product; especially if it is something we believe we are familiar with already. I mean, who has the time, or patience, to sift through all of the warnings and the over simplified step-by-step description of how to use something in order to find that one little nugget of information that might actual improve your user experience? And besides, aren't we supposed to be saving trees?
---
But wait. What if we told you that the instructions are there because not all products are created equal? Take the omnipresent blood pressure cuff for example. You've used one you've used them all, right? Wrong. Not every cuff is identical. There are many varieties, sizes, and shapes and each of those has specific, appropriate applications.
We appreciate the value of even five minutes gained in a day by tossing the instructions aside and charging forward. But in the case of blood pressure cuffs, the instructions for fitting are even more important, no matter how simple they may seem. Having the right sized cuff and placing that cuff properly on the patient's arm are integral to the accuracy of any blood pressure measurement. And for automated blood pressure measurement devices, the cuff is the sensor which collects the necessary data to derive the blood pressure values. Applying an unsuitable cuff to your patient can generate erroneous results, and therefore affect a patient's diagnosis and/or treatment.
Reading the instructions for use will help you learn to select the appropriate cuff size for your patient as well as how to apply it properly, thus ensuring the data you collect is accurate and useful. But, for all you visual learners, we have created five new videos to help with placement of some of the cuffs we offer at SunTech Medical: Orbit Cuffs for use with our Oscar 2 ABPM system, and for the Tango stress monitors Orbit-K Cuffs for everyday use, and Single Patient Use Kits as a Disposable Cuff option for the Stress Lab.
Interested in getting more SunTech news, product info, as well as
tips, tricks, and insights from BP experts?
Sign up to get fresh content delivered direct to your inbox.