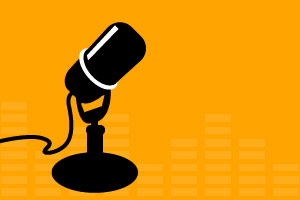 Let's be clear. I work for the marketing department of a medical device manufacturer, so I earn my paycheck by promoting this company and its products to the clinical community and developing new products that we can successfully convert into $$$. But is it possible to achieve these goals as well as actually helping people to get and stay healthy? Let me put it this way—if it weren't, I'd quit.
One way that we try to help is by providing clinical professionals with blood pressure information and tools that allow them to take better care of their patients. Of course, we do this because we want to build SunTech Medical's reputation as the BP experts within the clinical community. But believe me when I say that we also genuinely want to help clinicians do their jobs as effectively as possible.
Why am I being so candid? Because clinicians are smart. They already know why we do what we do. So there's no need to make them cynical and jaded with smooth-sounding marketing-speak wrapped in clinical dressing. Just keepin' it real, people.
And really, a candid discussion between professionals can be a lot more productive and useful than a slickly wrapped ad campaign anyhow. That's exactly the reason why we've created this audio series about blood pressure technique. Although taking a patient's BP has become almost reflexive for most clinical professionals, more and more clinical research is showing that getting an accurate BP isn't as easy as most clinicians think. But important clinical decisions are based on those numbers, so if we all stop to think about it, an honest look in the mirror can only help improve BP technique and subsequently the numbers put in the patient's chart. Isn't that a good thing?
In these webcasts, you'll be hearing two professionals—one clinical and one technical—talk about the real world challenges that clinicians face and how they can affect BP accuracy. There's also a lot of good insights on how blood pressure devices actually work and why proper technique is so important.
So regardless of whether you've been a clinical professional for twelve months or twelve years (or more!), take an honest listen. We hope you'll learn something new that will help you take the most accurate BP's possible for your patients.
Interested in getting more SunTech news, product info, as well as
tips, tricks, and insights from BP experts?
Sign up to get fresh content delivered direct to your inbox.