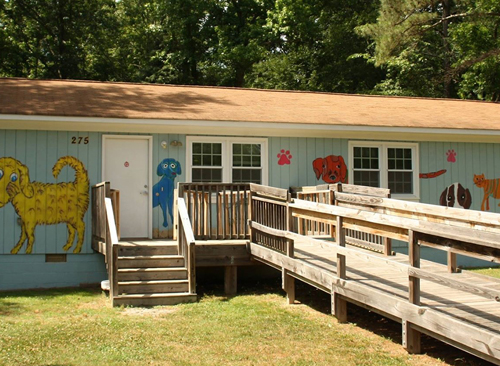 Morrisville, NC (October 19th, 2017) – SunTech Medical announced today that it will donate a portion of its veterinary vital signs monitor sales to the UNC Peer Assisted Wellness Support program. UNC PAWS is a shelter-to-pet recovery program, associated with the University of North Carolina, which trains therapy dogs for adoption by individuals living with chronic health conditions. For every Vet20, Vet25 and Vet30 monitor sold in North Carolina through December 2017, SunTech Medical will donate $100 to the organization.
All potential UNC PAWS therapy dog candidates are selected from open-admission shelters. After passing basic temperance tests, the dogs are adopted by UNC PAWS and receive training in basic commands to help them become companions to clients. Dogs that complete the program are permanently placed with clients, and help relieve the symptoms of chronic physical and mental health conditions such as anxiety, depression and isolation.
"We appreciate the support that SunTech Medical has shown our organization," said UNC PAWS Director of Operations, Thava Mahadevan. "We rely entirely on the generosity of donors, who have helped us to continue offering this important program to our clients."
SunTech Vet20, Vet25 and Vet30 use motion tolerant technology and SunTech's Advantage VET blood pressure, an animal-specific algorithm, to provide accurate readings on both awake and sedated companion animals. The monitors range from a spot-check monitor intended to measure BP on awake animals to a multi-parameter monitor with automatic intervals for measuring BP, SpO2 and temperature.
For more information on SunTech Medical's full line of clinical-grade, non-invasive blood pressure products and technologies, call 1.800.421.8626 or visit www.suntechmed.com.