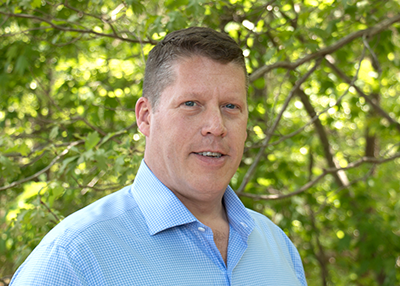 Morrisville, NC (May 9th, 2017) – Blood pressure monitoring expert SunTech Medical has promoted Rob Sweitzer to CEO after three years as Vice President of Sales and Marketing.
Sweitzer has over 20 years of sales management experience in the medical device industry. Prior to joining SunTech, he was Vice President and General Manager for infection prevention disposables manufacturer TIDI Products (Neenah, Wis.), as well as Director of Sales for Smiths Medical (Minneapolis, Minn.). Sweitzer's leadership experience also comes from his 25 years of service in the United States Army and Army Reserve, retiring in 2012. Throughout his career, he has lived and worked internationally in Central America and Italy.
"Besides his wealth of experience and qualifications, Rob also has a proven track record at SunTech Medical," said John Dunne, Sector Vice President of Halma plc, the parent company of SunTech Medical. "I have every confidence that he will successfully lead the company's global efforts to continually advance blood pressure monitoring technology for customers and patients worldwide."
As a result of his global experience, Sweitzer, a native English speaker, is fluent in Spanish and Italian, with a working proficiency in Brazilian Portuguese as well as conversational German. He holds a Master of Business Administration from Keller Graduate School of Management, and a Bachelor of Arts with a double major in Spanish and Military Science from the University of Wisconsin (Milwaukee, Wis.).
For more information on SunTech Medical's full line of clinical-grade, non-invasive blood pressure products and technologies, call 1.800.421.8626 or visit www.suntechmed.com.
SunTech Medical, a Halma company, has been the preeminent supplier of clinical grade blood pressure monitoring products and technologies for nearly 30 years. More than 80 companies trust SunTech Medical's OEM non-invasive blood pressure solutions for their patient monitoring needs. SunTech Medical produces the leading cardiac stress test blood pressure monitor and is the world's foremost manufacturer of ambulatory blood pressure monitoring products. SunTech Medical also offers solutions for in-office blood pressure monitoring as well as a complete line of blood pressure cuffs designed for general and specific applications.
Press contact:
Elliott Holloway
Marketing and Communications Manager
SunTech Medical Inc.
507 Airport Boulevard
Suite 117
Morrisville, NC
Tel.: 1-919-654-2366
Fax: 1-919-654-2301
E-Mail: This email address is being protected from spambots. You need JavaScript enabled to view it.
Website: www.suntechmed.com