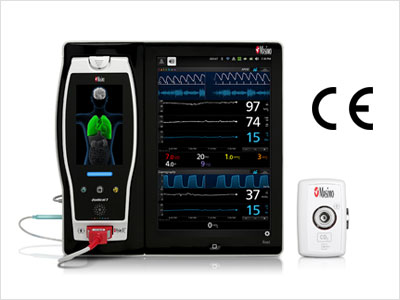 Raleigh, NC (June 18, 2015) - After receiving CE mark approval, Masimo announced the pre-market release of their Root connectivity and patient-monitoring platform with non-invasive blood pressure (NIBP) and temperature. SunTech Medical supplies Masimo with the Advantage® oscillometric NIBP module, designed for use in all clinical applications. This OEM BP module is specifically designed for reliable performance in the hospital environment.
Masimo uses the SunTech Advantage ® NIBP module in the Root for use on adult, pediatric and neonate patients with three distinct measurement modes: spot-check, automatic intervals and stat interval.
"With the addition of blood pressure monitoring, we can provide patients in the sub-acute care environment an integrated solution that offers more efficient and effective care. We all, the physicians and nurses, are very happy with this new system and would never disclaim or work without the Root monitor." said Caroline Stade, Chief Nursing Officer at University Children's Hospital Basel (UKBB) in Basel, Switzerland.
"SunTech and Masimo are both market leaders in their respective fields and have come together to create an exceptional product," said Dayn McBee, CEO of SunTech Medical. "We are very pleased Masimo selected SunTech as their NIBP partner."
For more information on SunTech Medical's clinical-grade OEM non-invasive blood pressure products, call 1.800.421.8626, email This email address is being protected from spambots. You need JavaScript enabled to view it. or visit www.suntechmed.com/oem-nibp-solutions.