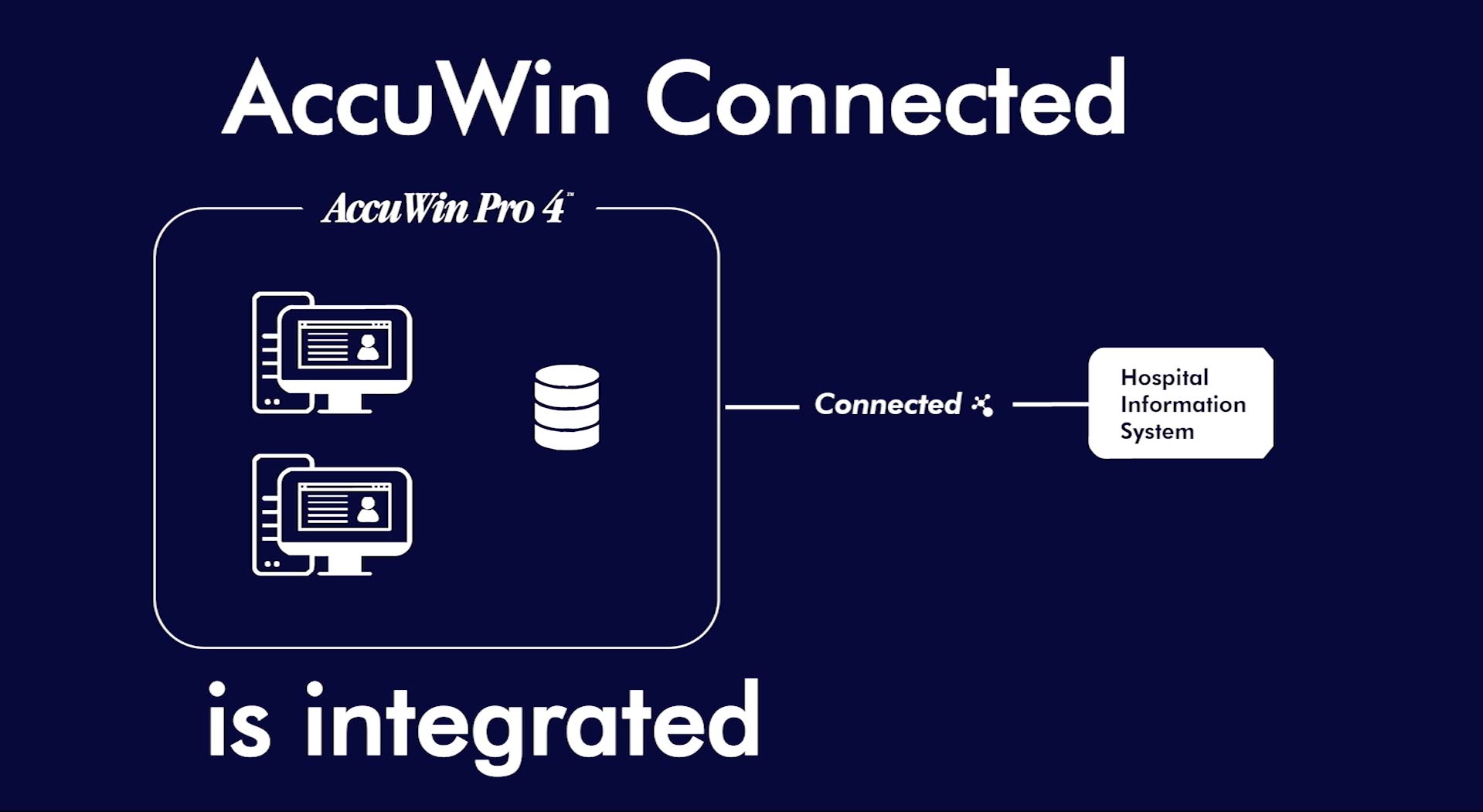 Morrisville, NC, December 09, 2020 SunTech Medical is pleased to announce the launch of its AccuWin Pro 4 Connected software for the SunTech Oscar 2 Ambulatory Blood Pressure Monitor (ABPM). SunTech ABPM devices are set apart by their user friendly, Windows-based AccuWin Pro software that provides clinicians with practical interpretive analysis and reporting tools. The new AccuWin Pro 4 Connected now brings efficiency and customization, allowing for maximum flexibility for configuration, analysis, interpretation and reporting of ABPM studies.
AccuWin Pro 4 Connected is built on the same powerful AccuWin software platform users are familiar with, and adds new connected functionality that brings electronic medical records (EMR) systems and ABPM together. The increased connectivity allows for faster use, pulling from existing data and limiting double entry, greater integration with 1-click export to the EMR, and increased customization of reports and templates. Other new features of the AccuWin Pro 4 Connected software include patient ID search, barcode scanner support, and GDT integration.
With over 1 million AccuWin powered ABP studies every year, AccuWin Pro software was created with SunTech customers top of mind, providing data that is not only reliable and accurate, but also easy to access for rapid deciphering. AccuWin Pro creates interpretive summaries for quick review including an automated analysis of ABP levels for normality, white coat syndrome, and overnight dipper status according to AHA, ESH, or JNC 7 guidelines.
The new AccuWin Pro 4 Connected software will now come standard with all SunTech Oscar 2 monitors. Existing Oscar 2 users can download the updated software at no charge from SunTech's website.
About SunTech Medical
Headquartered in the United States, in North Carolina's Research Triangle, SunTech Medical, a Halma company, is globally focused on the continual advancement of blood pressure monitoring products and technologies for the benefit of our customers, patients, employees, and shareholders.
Our passion is creating advances in clinical-grade blood pressure technology and providing innovative products that improve the quality of patient care. Since the early 1980s, our sole focus, every day, has been on developing and improving leading-edge technology to obtain the most accurate and reliable blood pressure measurements.
It's Quality. It's our Legacy. It's The Difference in Clinical Grade.®